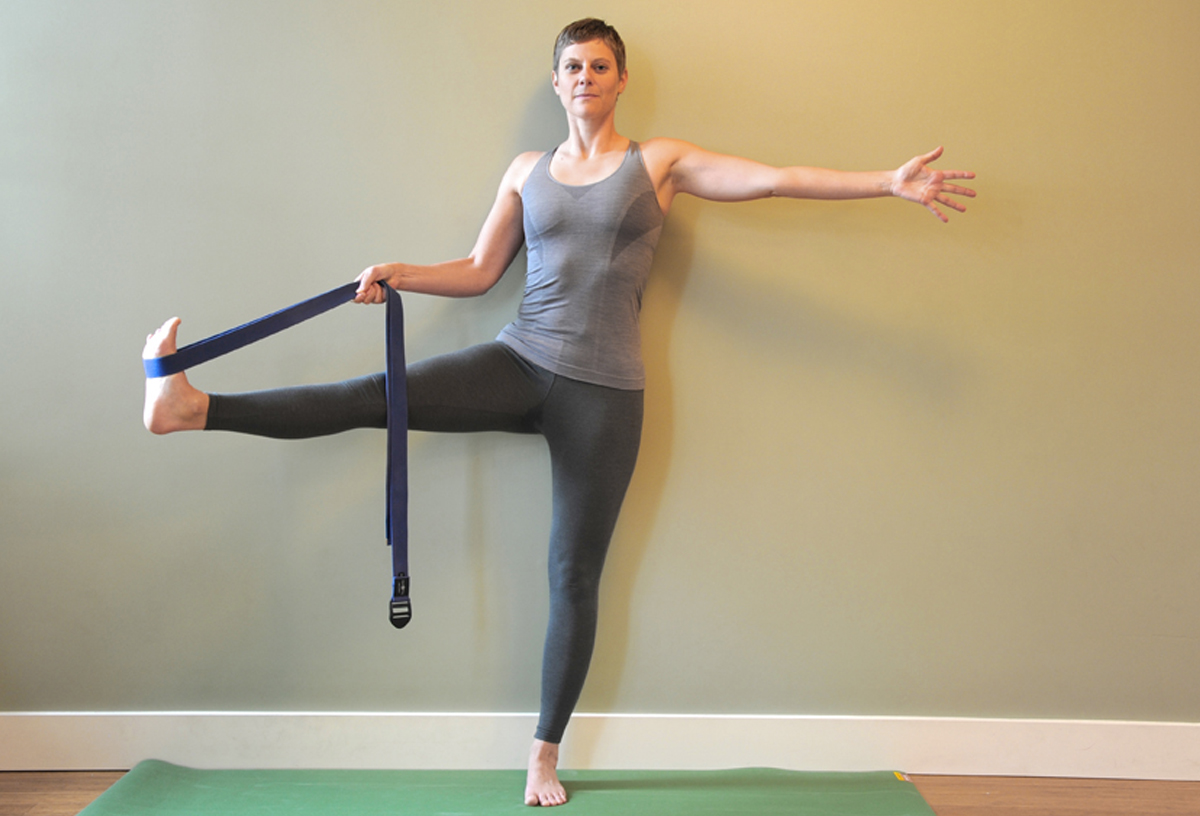 Decades ago, a student came to my class wanting to learn how to practice Padmasana (Lotus Pose). At the time, I had long since ditched my class plans, realizing that my agenda was not always in sync with what students needed. So, on this particular day I improvised a class that built up to Padmasana. That led me to start thinking about focusing my classes around a peak pose.
Since then, I've taught many sequences that lead up to a peak pose. A peak pose is one that requires some specific preparation, and often lends itself to modifications. Let's be clear that the value of our yoga practice never hinges on whether we can "perform" peak poses. But if you want to try practicing certain complicated poses, careful preparation is necessary.
How to Fashion a Peak Pose Sequence
When you want to focus on a particular peak pose, you must first break down its components. In other words, what are the physical characteristics of the pose that could pose challenges? Here's an example:
Today's peak pose is Hasta Padangusthasana (Hand-to-Big-Toe Pose). Here's a breakdown of the elements that you should practice before attempting this pose:
Balance
Hip abduction
Hip external rotation
Hamstring stretching
Torso mobility and expansion
There are lots of poses that focus on these qualities. But I'll provide a few examples here to help you get started. Once you shift your intention toward preparing for a peak pose, it can be a fun and educational puzzle to figure out how to put a unique sequence together.
Prep Poses for Hasta Padangusthasana